Google Street View: 394 W. Nationwide Blvd., Columbus, OH 43215 (Originally 400 Dublin Avenue)
From Hemmings Daily – "When De Lorean moved to Columbus Daniel Strohl on May 17th, 2012″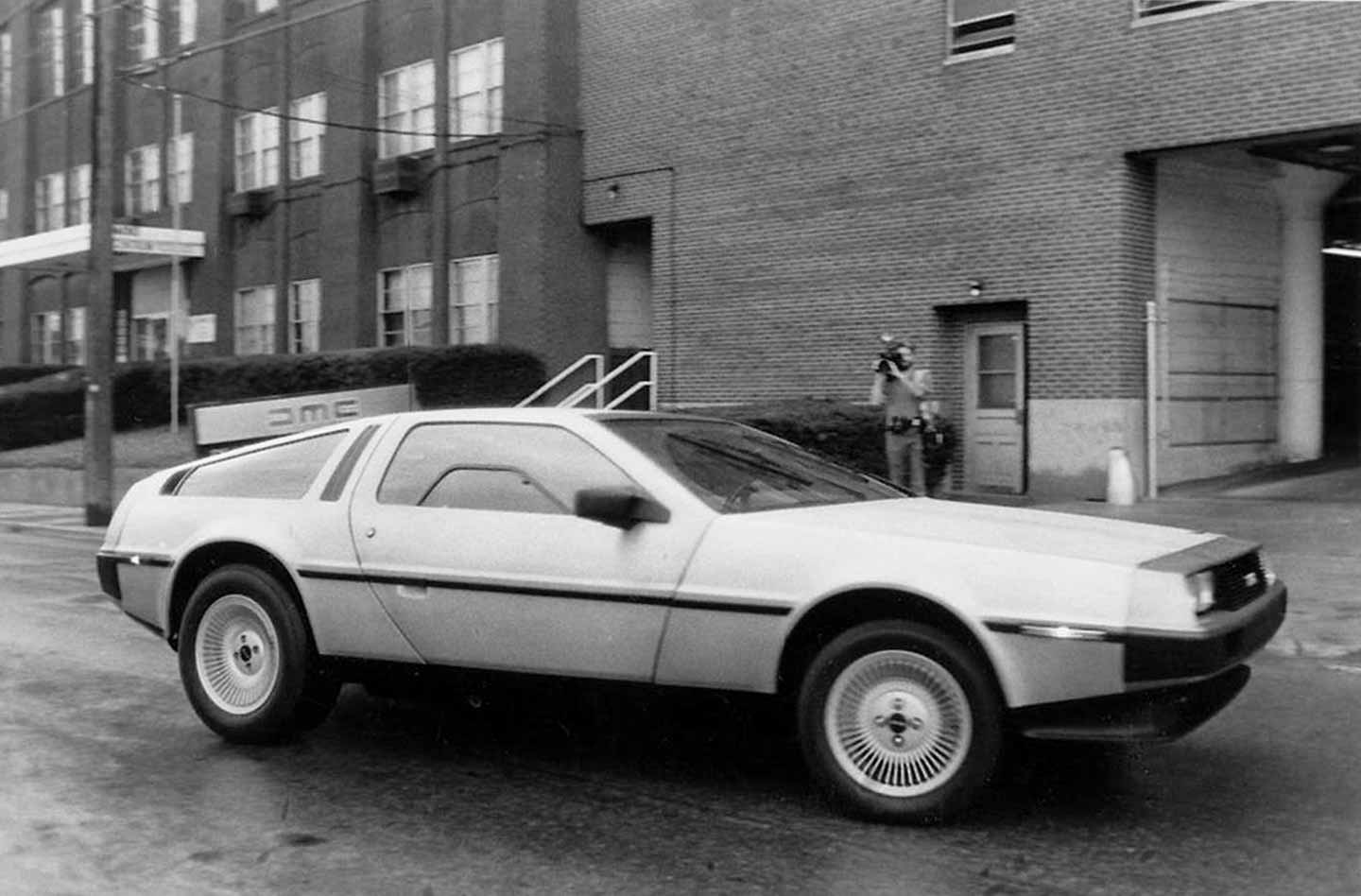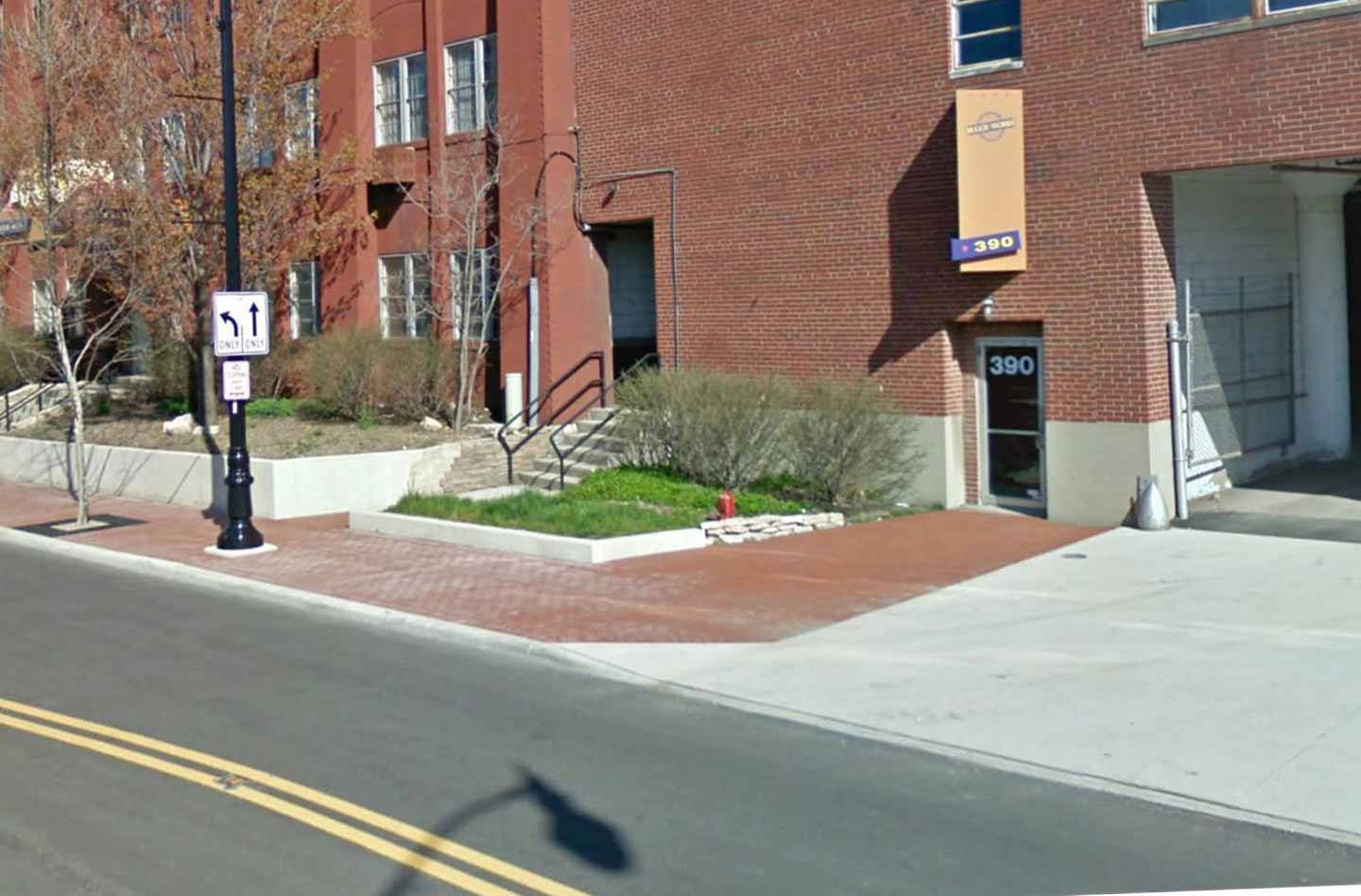 ---
Daniel Strohl on May 17th, 2012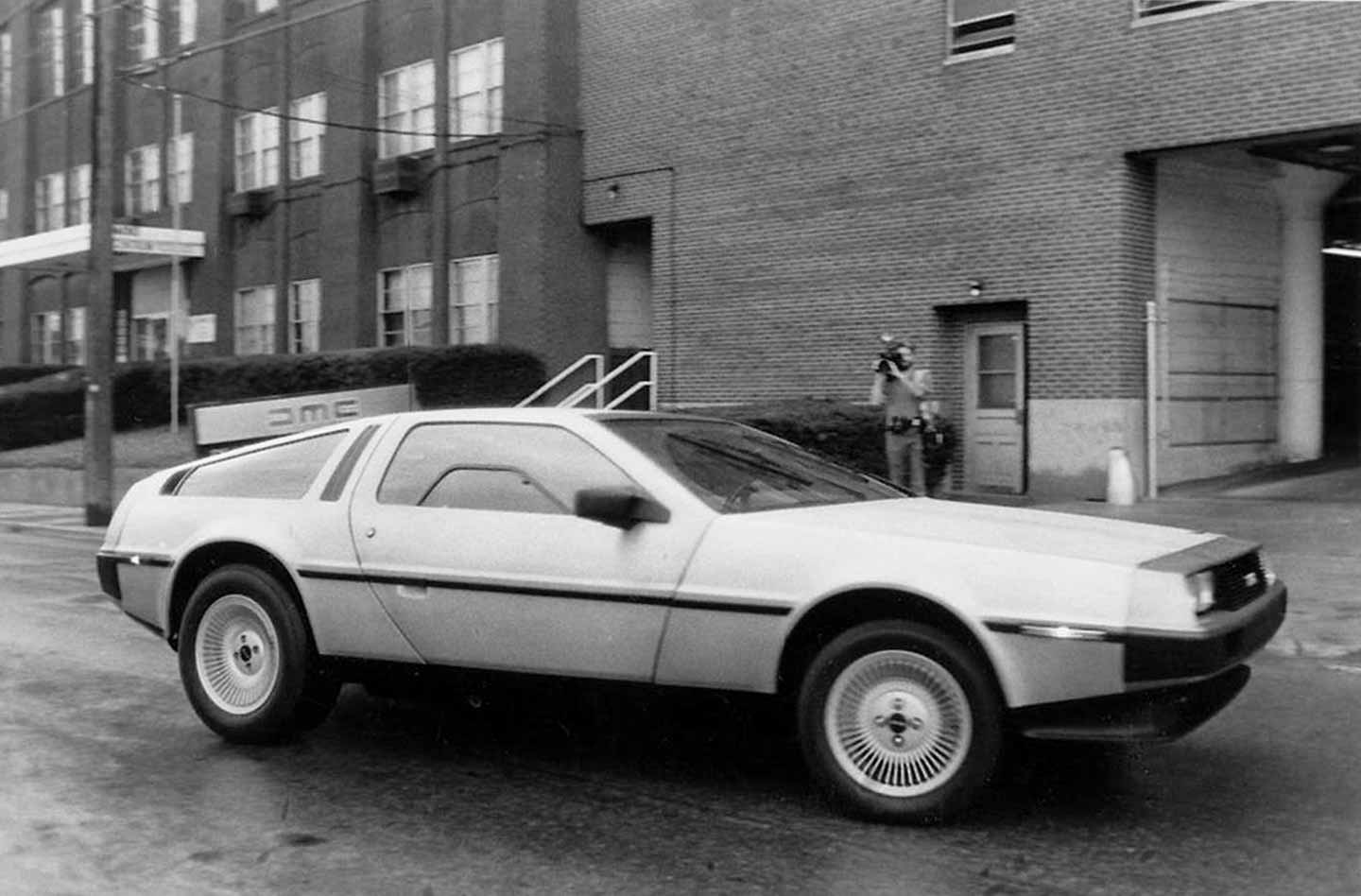 Columbus, Ohio, isn't widely regarded as a center of automotive manufacturing, and rightly so: Of the 10 or so manufacturers that actually proceeded with automobile production in the city, all had disappeared by the mid-1920s and only about four of them built automobiles for more than a couple of years. Yet one company – DeLorean – thought Columbus would make for a fine place to build some cars call home in the 1980s.
Yes, DeLorean built the majority of its cars in Dunmurry, Northern Ireland, before the company went bankrupt following the October 1982 arrest of John DeLorean on drug trafficking charges. According to a DeLorean Museum, DeLorean Motor Company built 9,200 DMC-12s in Northern Ireland between January 1981 and December 1982.
Those latter months of 1982 proved a turbulent time for De Lorean, both the man and the company, but they also saw the arrival on the scene of Sol A. Shenk, a Russian immigrant to the United States, who in 1967 started a business selling closeout and overstock car parts; the business, Consolidated Stores, took off when Shenk switched to household goods and became the company that runs Big Lots and Odd Lots stores across the country. Following the demise of Malcolm Bricklin's eponymous car company in late 1975, Shenk swooped in to buy its remains and sold off the 300 finished cars along with the leftover parts inventory.
"He's doing all right with Bricklin," David Brownell told the New York Times years later. "He's the sole source for Bricklin parts, and since parts fall off Bricklins with some regularity, it's a good business."
Shenk and business partner Jerome Schottenstein wouldn't wait until DeLorean went belly-up to invest in that company, however. In March or April of 1982, when Bank of America seized 1,400 DMC-12s because DeLorean hadn't made payments on a loan, Shenk paid the bank $18 million and took a stake in De Lorean Motor Company. Then just days after John DeLorean's arrest, Shenk hopped a plane to Northern Ireland to begin discussions about buying out the remains of the company.
By mid-November, Shenk struck a deal, beating out the offer made by John DeLorean's brother, Charles. Shenk would pay the company $1.5 million and assume another $8.7 million in debt and in turn receive $1.2 million worth of parts, the exclusive U.S. distribution rights for cars and parts, and $17.5 million worth of unsold cars. That appears to include 649 unsold DMC-12s, part of Shenk's earlier investment into De Lorean, but the total number of cars seems to vary by source, anywhere from 1,041 to
2,800. Shenk initially said he wouldn't liquidate De Lorean; instead, he intended to continue production on a scaled-back basis in Northern Ireland. "It's a beautiful plant," he told the AP in mid-November. "I think that there is an opportunity here to sell cars at a very good price. (John DeLorean) was a big man. I'm a little guy. All I want to do is sell cars." Before the end of the year, though, he'd change his tune after analysts told him the car couldn't be sold at a profit at the price DeLorean had previously been selling it. "I don't think there's much hope – there's any hope – for the car being built," he said. "I think it's a wonderful car, and it's a shame such a well-built car will not be able to be produced."
Almost immediately, Shenk began to ship the leftover cars and parts to the United States – specifically to a warehouse or two on Dublin Avenue in downtown Columbus. Discussion on some old De Lorean mailing lists indicates one of the warehouses was located at 319 Dublin Avenue, but thanks to PhotOhio.org – where we found these several photographs of De Lorean in Columbus – we see that the Columbus De Lorean operations centered around 400 Dublin Avenue, a very appropriate location. At least two of Columbus's more successful auto manufacturers occupied that building: the Columbus Buggy Company, which produced the Columbus Electric, the Buggymobile, and the Firestone-Columbus from 1903 to May 1915; and Allen, which bought the property from he Columbus Buggy Company and operated out of that location from 1915 through 1922.
From the new Columbus digs, Shenk then hired another company, KAPAC, to distribute the remaining DeLorean parts inventory. The remaining DMC-12s he sold off directly and through existing dealers. Shenk must have had more demand for the cars than he expected – according to DeLoreanMuseum.org, he hired former De Lorean factory managers to come to Columbus and assemble about 100 more cars from leftover components, including the very last DMC-12http://bigtexas.com/dmc/gold/, assembled from leftover gold-plated parts in 1983 and used for a promotional giveaway at Big Lots retail stores.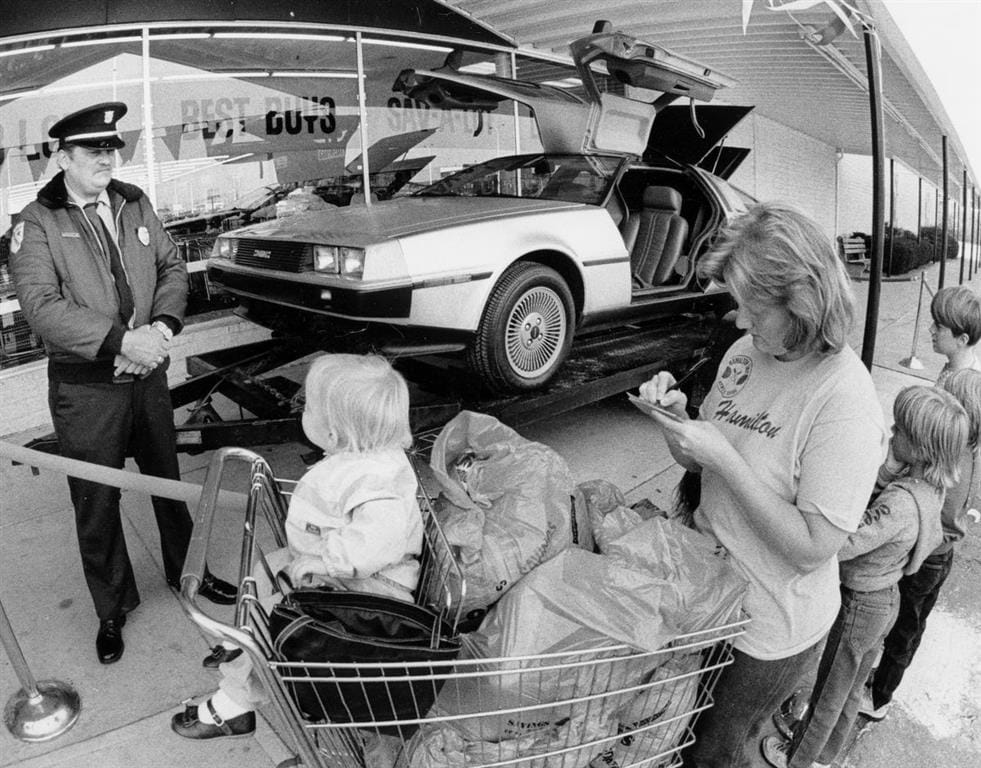 Woman filling out an entry form for a drawing for the last De Lorean built outside a Big Lots store. How long it took Shenk to sell the cars remains unclear, but by September 1983, Shenk noted that he had sold about two-thirds of the cars and had only a few hundred left. Shenk died in 1994 and three years later KAPAC sold the remaining parts inventory, production and distribution rights, and engineering drawings to Stephen Wynne of De Lorean Motor Company in Texas, who in recent years has resumed De Lorean production much as Shenk did – by assembling cars from leftover parts.
UPDATE (18.May 2012): James Espy of the Texas DeLorean Motor Company noted that the 100 or so cars that Shenk had built were built in Northern Ireland, not in Columbus.