by Chris Miles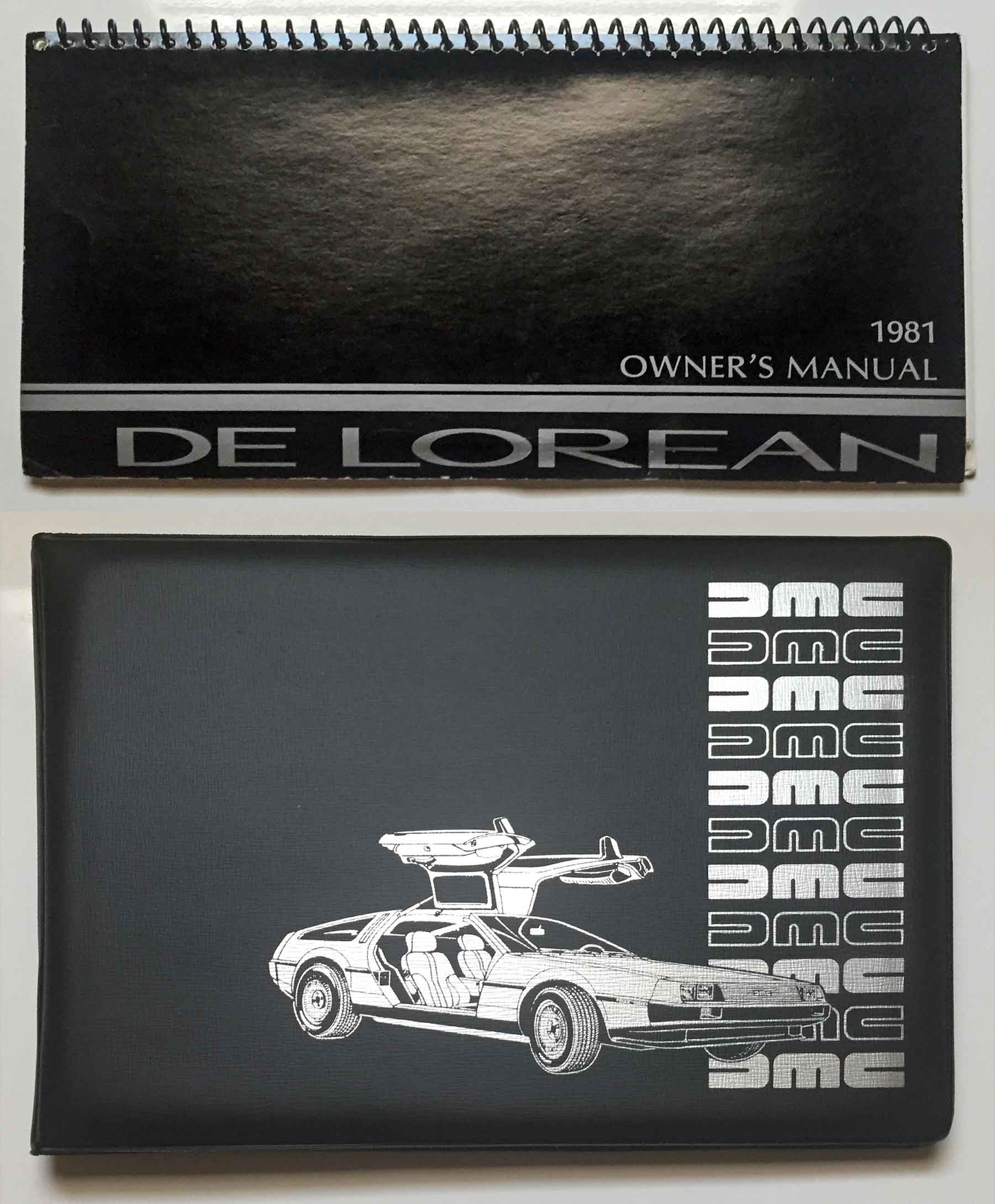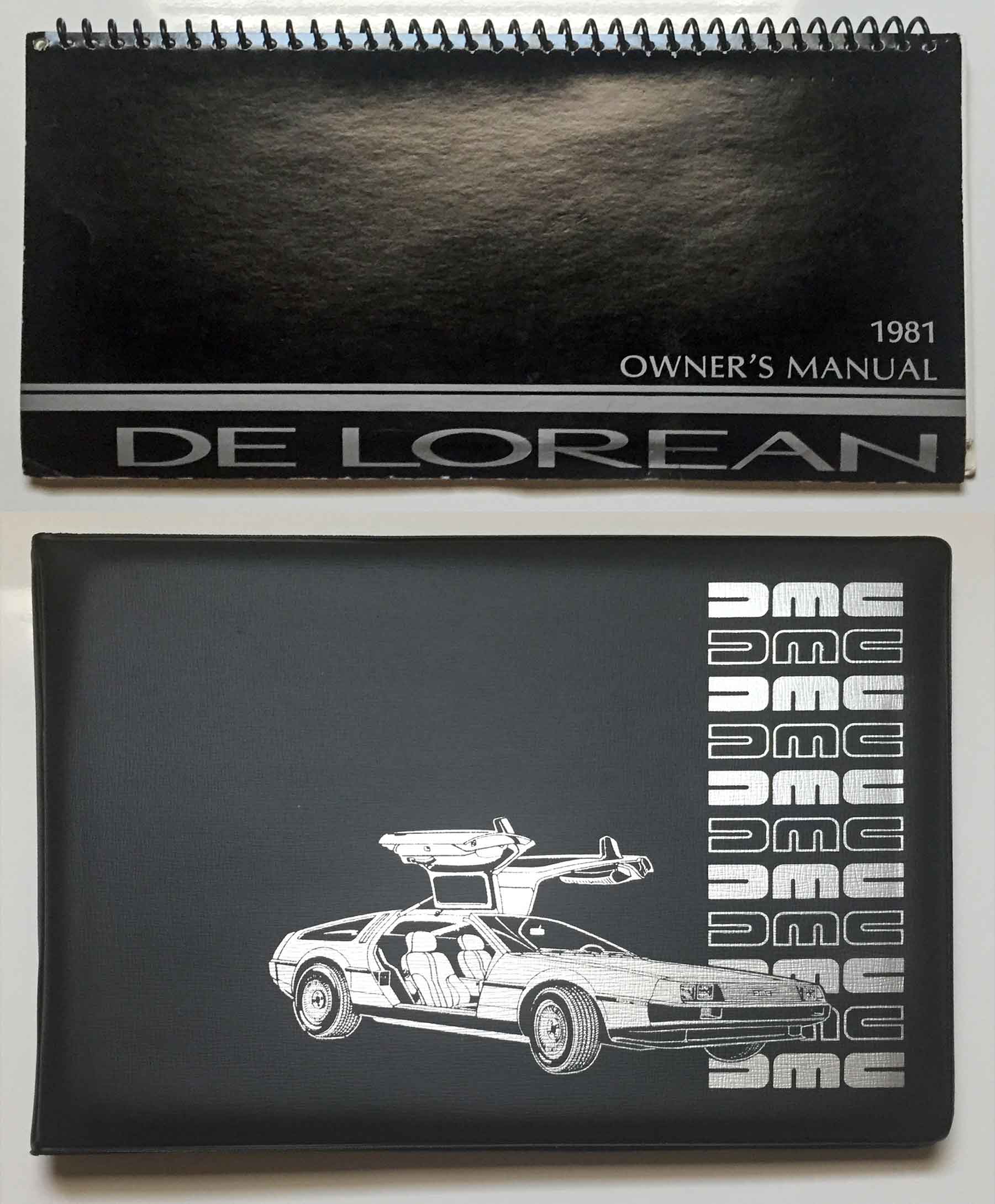 Did you get an owners manual with your DeLorean when you bought it? Did you know the owners manual is unique to the model year? There are actually three different versions of the owner's manual (or Handbook). For 1981 models, DMC called it the "Owners Manual." For the 1982 and 1983 model years, they called it the "Owners Handbook", even though they all contained the same information.
All 1981 model cars were supposed to ship with spiral bound owners manual. It featured black and white photographs documenting various parts of the car. The manual came in a pouch style valet case along with other documentation. When the 1982 cars rolled out, DMC had "cheapened" the manual by going to the booklet format, with simple line drawings, and calling it the "owner's handbook". It had a black cover with a graphic of the car and had beige accented pages. It came in a padded gatefold style valet case. These are reportedly harder to find as they did not produce as many.
For the 1983 cars, there was a further simplification of the handbook. Now, there was no black outer cover and all pages were black and white.
The next time you're in your glove box, go check to see what version of the owners manual/handbook you have. If you don't have one, DMC now offers a reproduction 1982/1983 style owners manual with a 1981 style valet case – or you can watch eBay for the original DeLorean owners manuals. All three types usually come up for sale. The spiral bound versions usually command a high price these days.
Then there's always the digital versions available around the web.
1981
---
1982
---
1983