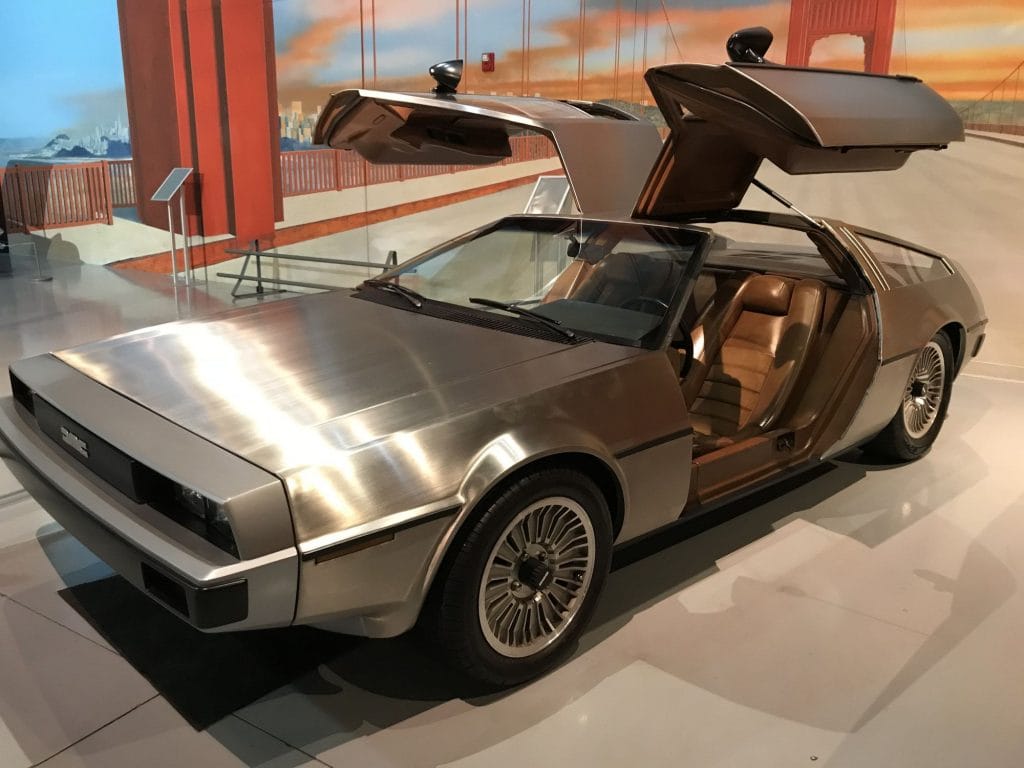 The 1976 DeLorean Prototype #1, "Proto 1" was the first road-worthy DeLorean built, used to sell John DeLorean's dream of an "ethical sports car."
The exterior and interior design was created by Giorgetto Giugiaro's design team and Bill Collin's engineering team. The exterior of Proto 1 looks similar to production DeLoreans, but a keen eye (or dedicated DeLorean owner,) can easily see the differences. Not only Giugiaro update his original styling between prototyping and production, but engineering challenges and costs brought significant changes to the production line version of the cars.
There are many photos of JZD with Proto-1, as it was a great tool for getting investors for the company. It was also put on display all around the United States in the late 1970s, which gave reporters many opportunities for photos of this unique automobile.
Some things Proto-1 has (or was advertised to have,) that production cars did not get are:
4-speed manual
Injection-moulded fibreglass underbody (Book: "Stainless Steel Illusion")
Leather,  caramel-colored interior
Horizontal-sliding windows for driver and passenger
A mid-engine 4 cylinder Citroen
Rear-hinged bonnet & engine covers
Driver-side airbag
In 2014 Cliff Schmucker sold Proto-1 to Tony Ierardi, after it had recently been restored, including stainless steel regraining by Chris Nicholson. Prior to its sale, it had been kept in a climate-controlled building for several years prior.
Next