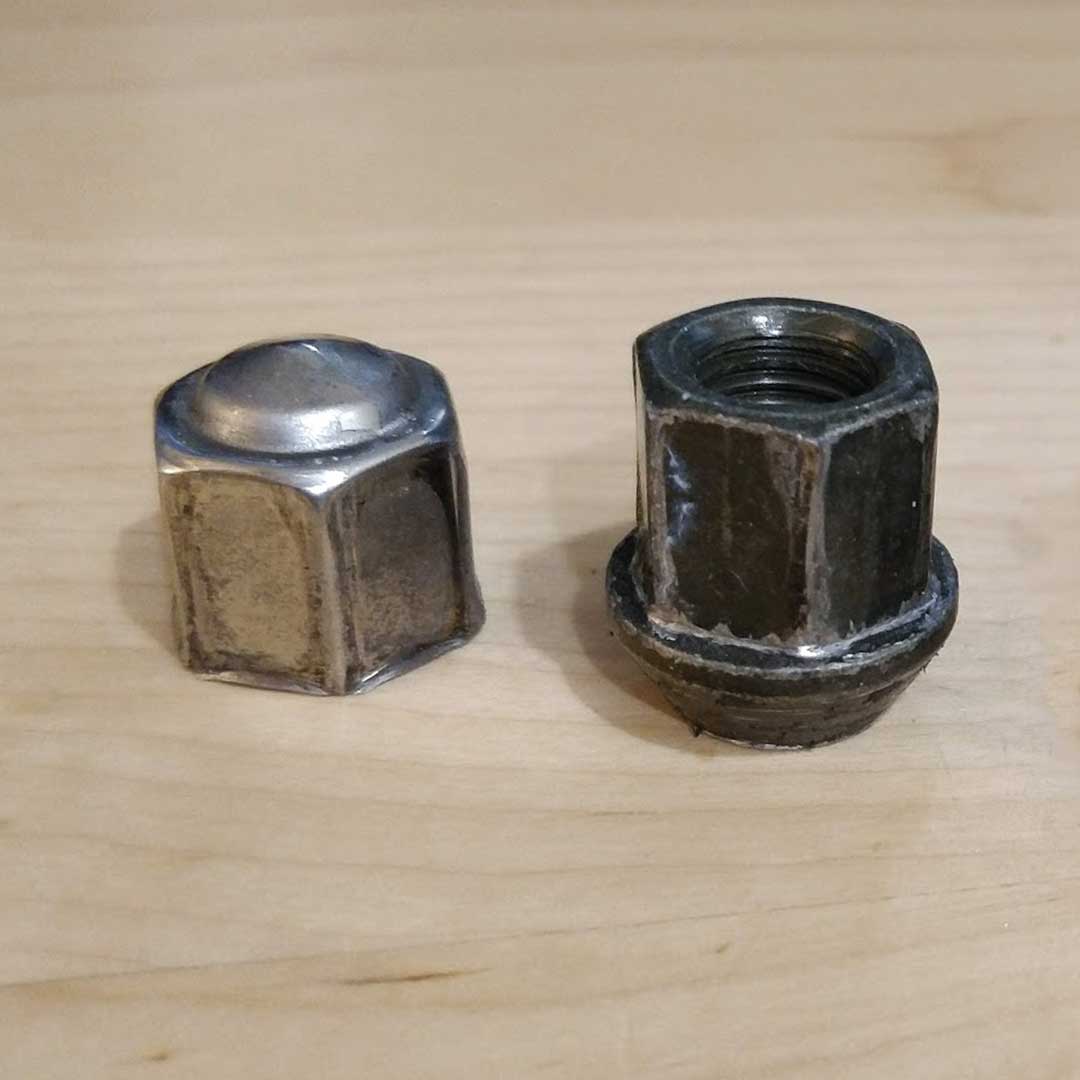 Some DeLorean owners might be frustrated with the state of their lug nuts. Have you noticed after visiting a tire shop your lug nuts appear to be chewed up, or even worse, the caps are loose or have fallen off? Not everyone knows that the original lug nuts are not solid – they're ugly nuts that have pretty caps covering them. Over time, those caps become loose and sometimes fall off while driving. Many owners don't even notice for some time that one or more caps are gone. Some members of the DeLorean community have been looking for alternatives to the original capped lug nuts.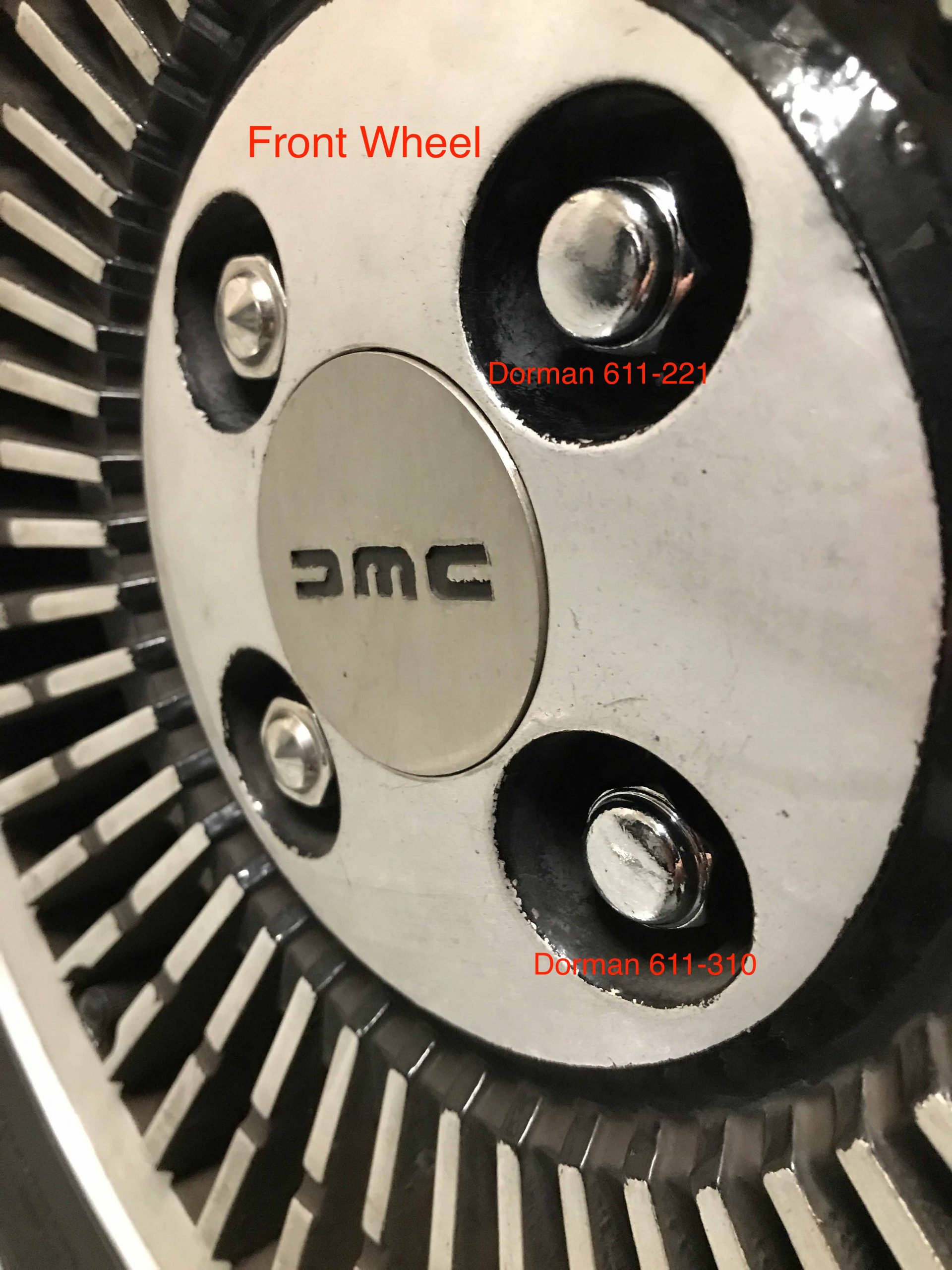 Most wheel lug nuts on the market are usually too long and stick out too far, especially for the front wheels of the DeLorean. The DeLorean community has come up with two solid lug nut candidates, also called 'acorn' style nuts. Since all DeLorean owners can't read every message on DMCTalk.org or the numerous DeLorean Facebook groups, I thought I'd share my findings and some details.
The Original Equipment (OE) lug nuts are metric 12 (with a 1.5mm pitch), and measure 29mm tall. The reproductions are 30mm tall.
The first lug nut replacement option is the Dorman #611-310. It's almost identical in height to the OE nut, measuring 27 millimeters tall – just a couple millimeters shorter. This lug nut can be used for all four wheels and they look great. Because the front wheels have a shallow depth for the lug nut wells, they appear to fit perfectly, with no noticeable difference from the OE nuts. But, when putting these short nuts on the rear wheels, they seem too short, and seem to disappear into the darkness of the lug nut well.
The second lug nut is the Dorman #611-221. This nut is, again, just a couple of millimeters different than the OE nut, measuring 31 millimeters. This taller lug nut can also be used for all four wheels, but sits more flush in the face of the front wheel, making the shiny nuts stand out more than I like. You may not like this look if you prefer the front lug nuts being 'countersunk' a little. On the rear wheels, they work great and don't get "lost" in the deep lug nut wells.
My recommendation is to use eight Dorman #611-310 lug nuts in the front and eight Dorman #611-221 lug nuts in the rear. This offers the perfect visual balance.
Both size Dorman lug nuts are available on RockAuto.com, or you can get them at most O'Reilly Auto Parts stores.
Check out the DeLorean crossover-parts list for more details, or use the links below: